Folsom Lake Overlook

Design/Build by Wu-Way Landscape
A newly built classically styled estate home needed to be settled into its beautiful location overlooking Folsom Lake. We were tasked to break up the "pancake" of an engineered building site on a windy, exposed mesa with rocky, tight soil, and create gardens and outdoor living spaces for clients appreciative of fine garden building.
We created stepped terraces, patios, and fountains; built a masonry barbecue; and created courtyard enclosures and pergolas to define outdoor rooms and passageways. To transform challenging changes in grade, we constructed masonry walls and steps as well as dry-stack walls.
There was a master planned water system with rough-in for a future 5–10 acre orchard/ vineyard. We brought in specimen trees, built fences, installed an extensive irrigation system, and carpentered screens and lattices for mechanical devices and privacy enclosures.
To make suitable planting areas in poorly drained, perched soils, we installed surface drainage as well as elaborate sub-surface drainage. And to stabilize the sloping terrain, we brought in soil amendments and nursery plantings, which provided revegetation and screening for the six different garden areas around the home and outbuildings.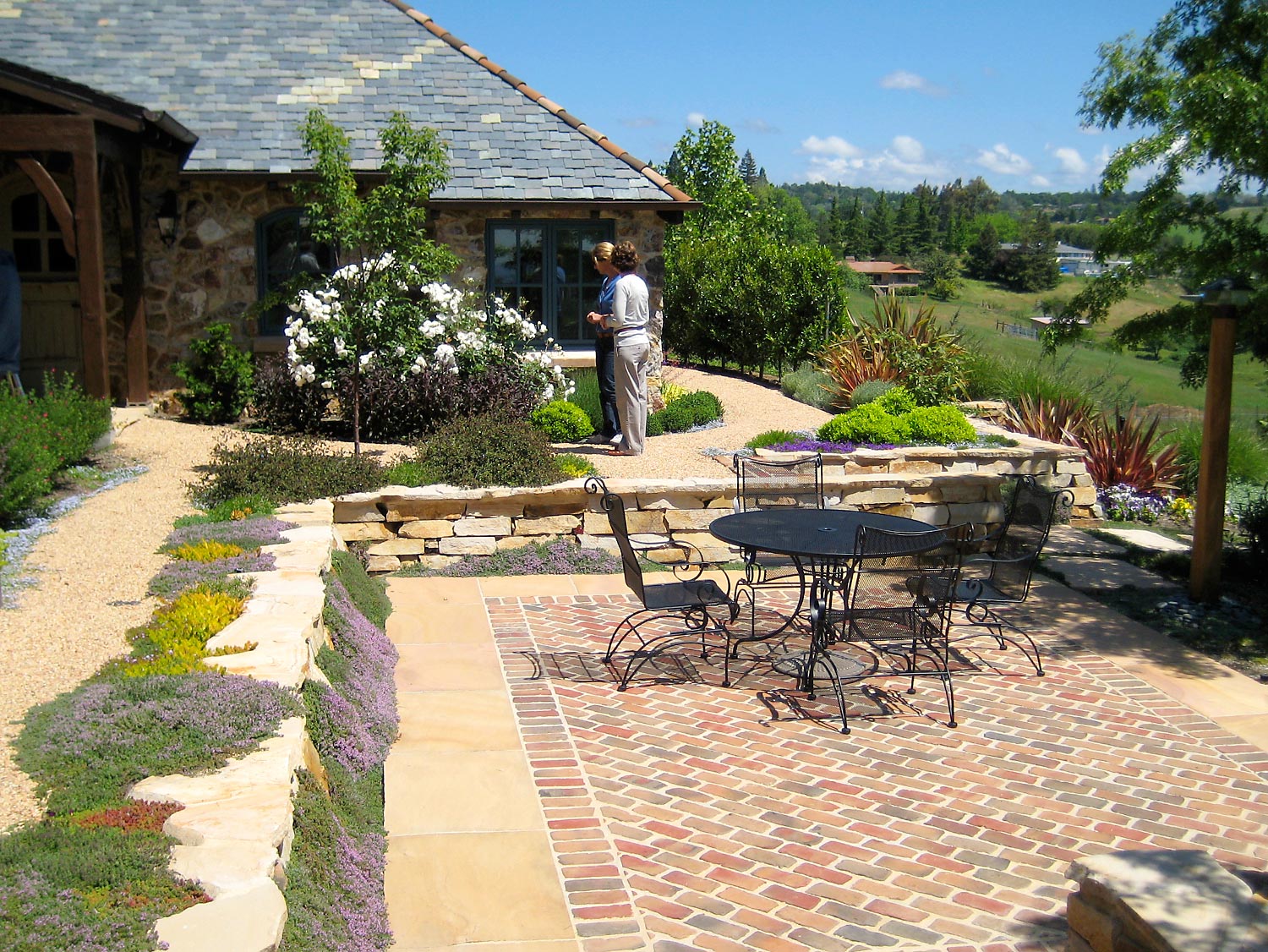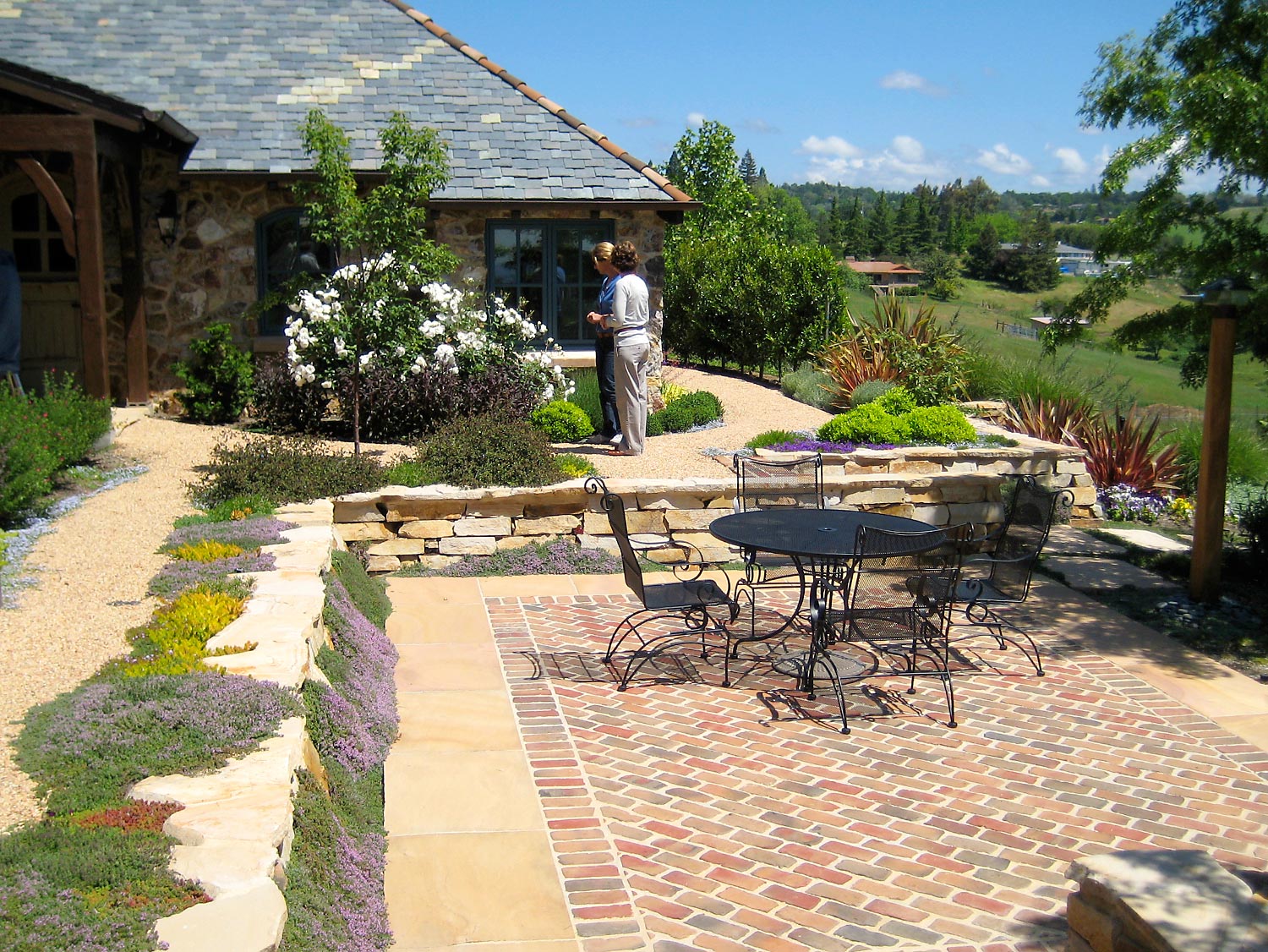 This project won a number of awards from the California Landscape Contractors Association in 2008, including Best Design/Build, Best Estate Garden and an overall Sweepstakes.